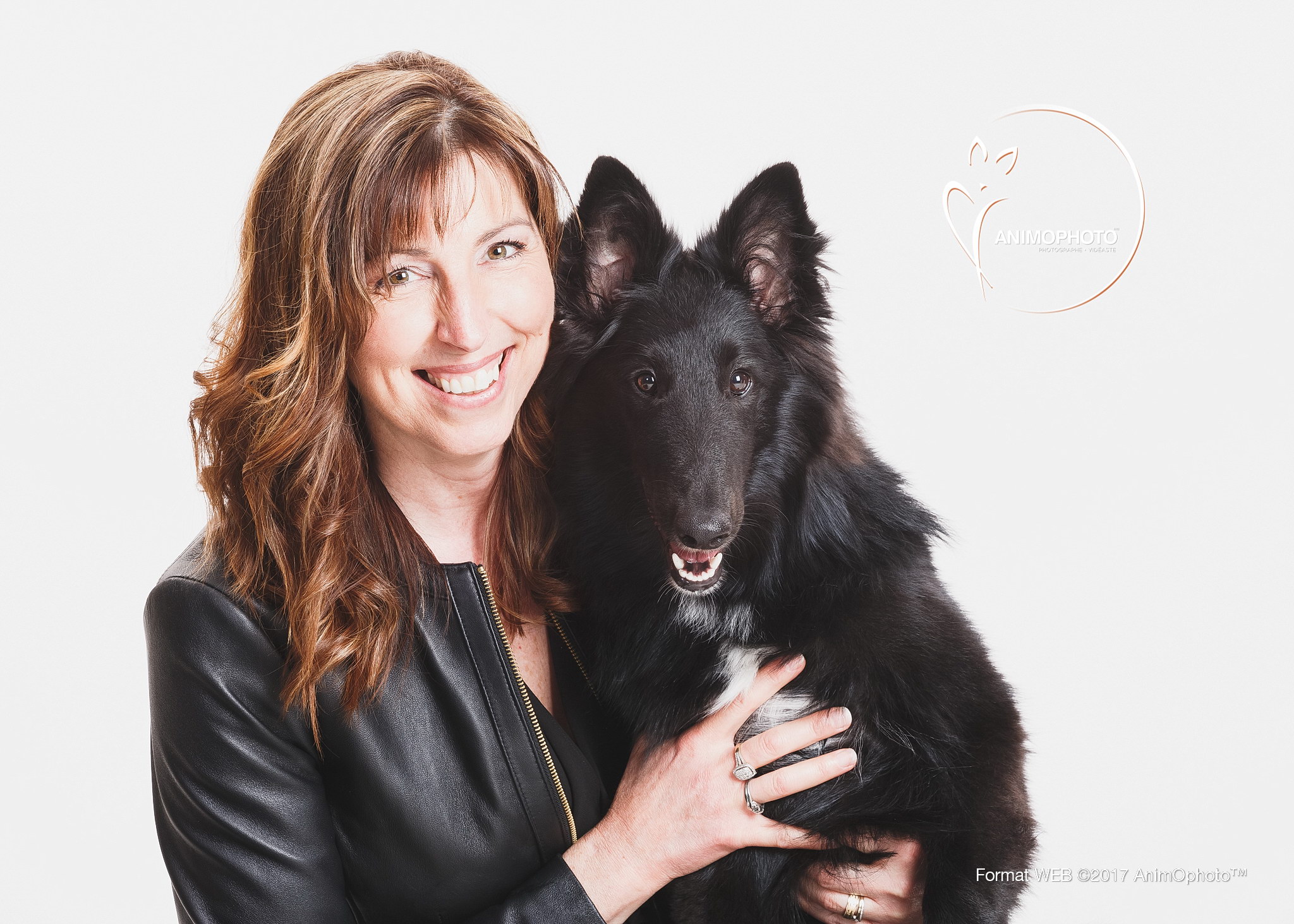 President: Myriam Coulombe   
Email: legendenoire3@gmail.com

--- English version follows---

Je suis active dans le monde canin depuis plus de 20 ans en obéissance, rally et conformation avec plusieurs races.  J'ai découvert le Berger Belge en obéissance il y a plusieurs années et je suis totalement tombée en amour avec la race.  Tellement que j'en suis à ma première portée de Groenendael sous le nom d'élevage Legende Noire.
Ma position en tant que directrice des activités sociales à la Société Canine de Québec me permet de parfaire mes connaissances, en organisant des séminaires et formations dans divers domaines canin.  J'ai visité le World Dog Show à Amsterdam en 2018 et la Nationale d'Élevage de France en 2019.
Je crois au partage de connaissances et mon rôle au sein du BSDCC en est un d'apprentissage et de développement de la Section Québec.  Nous travaillons présentement à l'organisation de notre première Nationale du BSDCC par la Section Québec et j'en suis très fière.

--------- ENGLISH ---------

I have been active in the canine world for over 20 years in obedience, rally and conformation with several breeds.
I discovered the Belgian Shepherd in obedience several years ago and I totally fell in love with the breed. So much so that this is my first litter of Groenendael under the Kennel name Legende Noire.
My position as director of social activities at the Société Canine de Quebec allows me to perfect my knowledge, by organizing seminars and training in various canine fields. I visited the World Dog Show in Amsterdam in 2018 and the French National in 2019.
I believe in knowledge sharing and my role within the BSDCC is one of learning and development of the Quebec Section. We are currently working on the organization of our first BSDCC National by the Quebec Section and I am very proud of it.


Vice-President: Michele Gauvin   
Email: nicha74@hotmail.com
Secretary/Treasurer: Crystine Condrain  
Email: jadzia@lesenfantspoilus.com
Director: Isabelle Bouchard   
Email: berger_belge@hotmail.com
Director: Line Roberge 
Email: linerbg@yahoo.fr